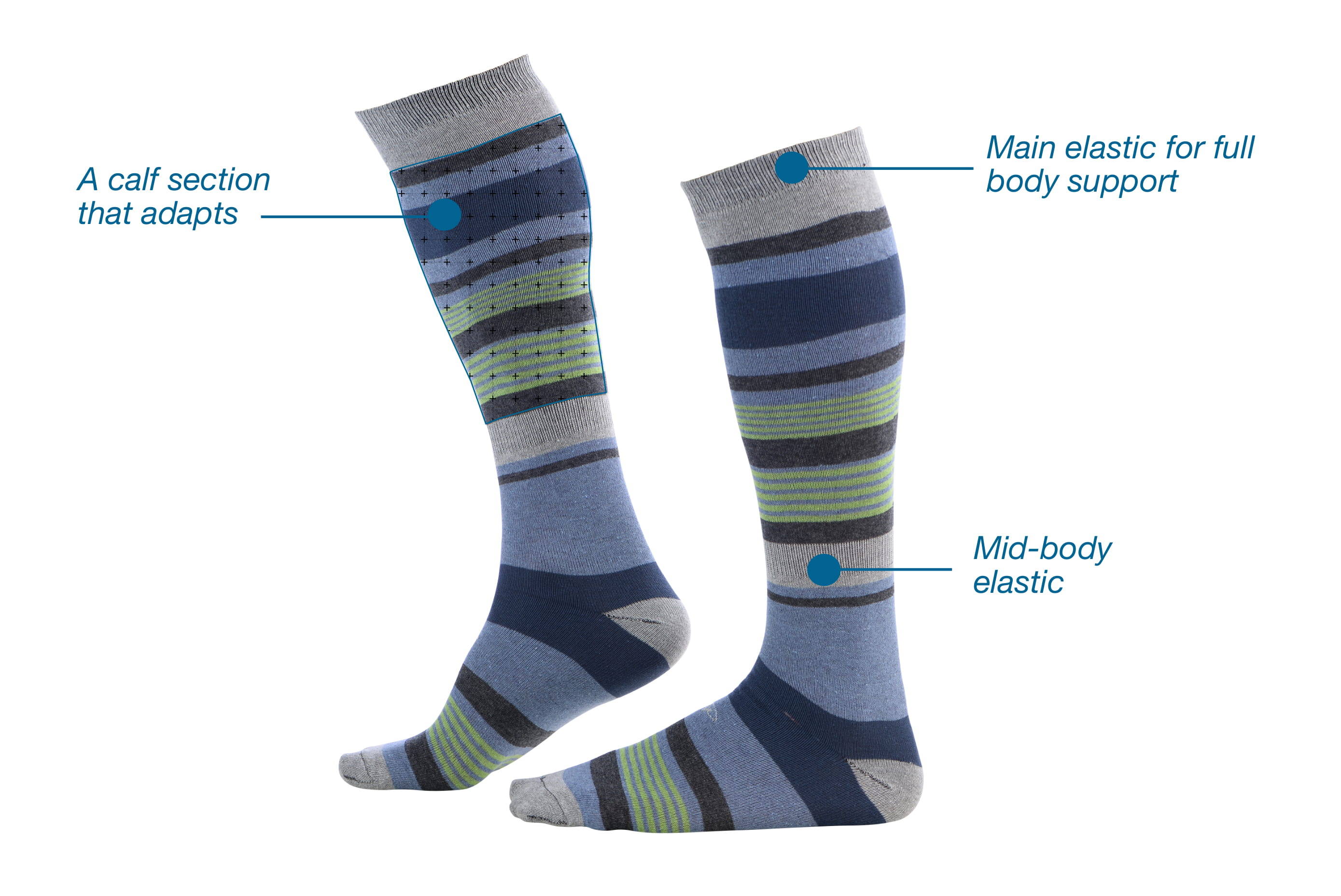 We worked on engineering the perfect socks, and after many tries, here's what worked:
1- Top elastic: This elastic holds the socks over the calf
2- Mid-body elastic: the mid elastic provides extra support to keep the socks up. Your feet creates pressure that pulls your socks down. This elastic helps take away the pressure.
3- Adaptable calf section: calves are tricky. We worked on making the calf section more flexible to adapt to your legs comfortably.
And of course, we use premium Spanish combed cotton for the ultimate comfort.