with Premium Over the Calf Dress Socks
WORK | TRAVEL | RELAX
No professional outfit is complete without proper dress socks. Whether you are attending a business meeting or going to a wedding, Pierre Henry Over the Calf Socks are your best choice.  
Over the Calf Socks
Designed to stay up all day long.
Crafted to last
Superior quality & fashionable designs
Big & Tall Socks
Extra large sock size available
Shop the pack of the week
★★★★★

They are truly "over the calf" socks and have elastic throughout. SO THEY ACTUALLY STAY UP. I understand that it's a 1st World problem, but I HATE having to pull up socks throughout the day.

Joe Jackson
★★★★★

I purchased these socks for my husband. He loves them! They stay up even after several washings, keep their original color and shape. He wears them every chance he gets.

B. Reigrod-watkins
★★★★★

Finally! Big and Tall socks that are actually Big and Tall Socks! I'm 6'3, size 13 foot These socks are a perfect fit, even after washing. And they look great too! Highly Recommended!

Patrick Rogers
★★★★★

I ordered a box of Pierre-Henry over the calf socks for my husband as one of his Christmas presents. He loves them! They come in all sorts of great, fun designs and they will definitely NOT roll down, like ever! I plan on getting him another box for either Father's Day or Christmas. Great quality!

Kim Baker

Los Angeles, CA
★★★★★

These socks are not only fun but they fit (large size of course). Reinforced to fit with elastic bands mid- and top, they really work. At 73 years old, and having worn only black socks most of my life, it's nice to get a compliment on my socks, of all things. Highly recommended. Put a little pep in your step (in 2 days with Amazon prime).

George Graves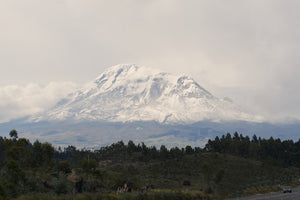 Pierre Henry Socks
From the Heart of Los Andes
Responsibly Manufactured
We share 15% of Profits with Factory Workers.
Our product is NOT dropshipped and every process of the company, from designing and manufacturing to marketing and selling is all done in-house by our team in Mexico, Ecuador, Atlanta and Boston